Mitt-Out a Doubt?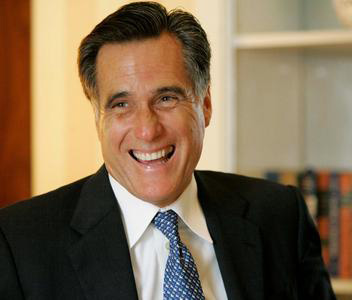 According to Conventional Wisdom, New Hampshire's primary tonight (which we skipped to avoid the crowd and concentrate on other areas) will provide GOP frontrunner-in-waiting, Mitt Romney, with his second straight win and a chance to begin fulfilling pundits' prophecies pointing to his ultimate victory. custodia samsung j5 2016 trasparente If the Granite State is his true launch pad, then South Carolina will offer the opportunity for Romney to start leaving other GOP hopefuls in the dust. But Romney's numbers in the Granite State are slowly ratcheting down as he finally becomes the pincushion in the lead. Attack ads have, naturally, taken over the New Hampshire airwaves and the blogosphere. Some of those ads have legitimate points, while some...well...are just bizarre. Our favorite: the one that accuses Romney of starting a business with a goal of - GASP -- making lots of money! Now that Romney's rope-a-dope strategy can no longer be used, those slings and arrows are having an effect, although most pundits think Romney will still prevail. custodia telecomando samsung dvd If he wins with 30+ percent of the vote, the ensuing Primary in South Carolina may give him the octane to distance himself from the pack. So, as the nation's attention turns northeast, we turned our attention to the bucolic regions of the Palmetto State where we asked 993 likely voters in the South Carolina GOP primary two main questions:
If the GOP primary election for president were held today, for whom would you vote?
No matter who you're for, which candidate do you think ultimately be the GOP nominee?
Here are the results: [table id=94 /] Clearly, Romney has made great strides in South Carolina--aided in part by an endorsement from that state's popular governor and the continued underlying belief that his victory may be inevitable. Here's how each candidate's supporters responded to the "who will ultimately win" question in the crosstab below.
custodia waterproof samsung s9
(Here's how to read the table: left to right, the first row indicates that 61% of the people who say they support
Newt Gingrich
think that Newt will indeed be the ultimate winner, while 1 percent of those Gingrich supporters think that Huntsman will ultimately win, and 2 percent think
Ron Paul
will win…and so on.) Here's the table: [table id=95 /] As we've seen in
Iowa
and as others have measured throughout the nation, Romney is increasingly being viewed among the GOP as the one who will prevail. True, if there's a surprise in New Hampshire, shifts can quickly occur in South Carolina, so we'll revisit here soon.
custodia con gatti j7 2016 samsung
But for now, Romney is hoping that tonight will finally tip over that domino that starts a chain reaction to victory.
custodia cover samsung galaxy j5 2016 mirror
-----------------------------
NOTE: This poll was paid for by We Ask America Polls™.